Have you heard of FabKids?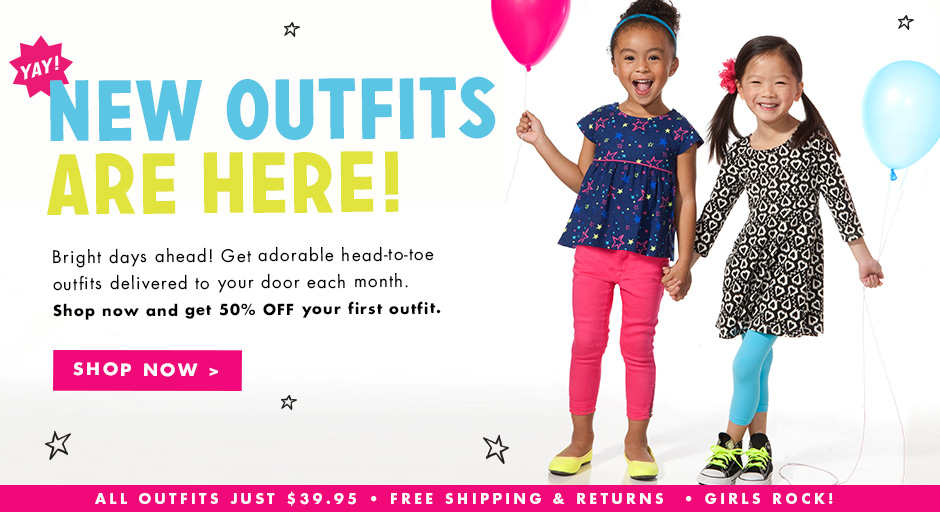 It is a subscription service that - based on your girl's style and preference - sends you a complete designed-in-house outfit every month. Each outfit includes 3 pieces for $39.95. You can buy the outfit you love or skip the month altogether. Size available are ages 2 to 12 girls.
With Creative Partner Christina Applegate on its team, FabKids has generated some positive buzz since its launch in August of last year. Then last month, the fashion subscription service JustFab acquired FabKids and, in the company's own words, this move promises to: bring more fashion outfits to choose from, launch FabKids boys and get faster shipping. It sounds like a good match to me, with JustFab getting access to the kid's subscription sector and FabKids benefiting from a more sophisticated, larger supply chain and distribution.
I have signed up for FabKids back when they launched and while I have waited to make my first purchase for my little fashionista (there are only that many subs you can buy at any given time), I've found their outfits truly stylish and different. Today, however, I have three perfect reasons to finally give FabKids a try:
FabKids just released their brand new spring collection and it's really bright and happy

They are offering 50% off your first outfit (that comes to less than $10 per piece)

Spring is almost here! (that should be a good enough reason in itself, right)



Here's the Nautical Neon Outfit outfit I picked up for my budding fashionista: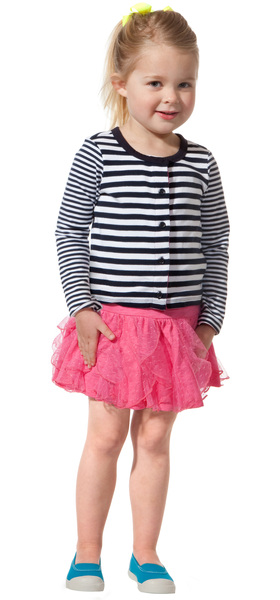 I love the style combination in this outfit - the playful girly-girl skirt looks adorable with the preppy-styled cardigan. And you can never have too many cardigans for spring! I also like the color combination - the predictable soft pink with the more subdued and elegant black-and-white stripes makes for a truly elegant ensemble. Oh, yes, and there is always a little extra present added to the outfit - in this case, a lovely neon yellow hair clip.
I can't wait to receive the pieces and for my girl to try them out!
If you want to try FabKids and get your first outfit at 50% off (that is less then $20 for the whole outfit), use code DOCTORS50 and learn more about signing up here.
Do you subscribe to any kid clothing monthly boxes?
What do you think of FabKids?